310 comments Add a comment
Im fed up with freeloaders in society. I'm not referring to the people who really are sick and cannot work. But isnt it strange that this country breeds a small minority of scum that expect everything to be handed to them on a plate? They dont want to work and yet expect it all and claim to be too ill too work.
I work two jobs to support myself and my family; I have a one year old daughter and I take pride in the fact that I am now married and own a house at the age of twenty-five. However, looking at it another way I wish I'd taken a better career choice when I was younger. I could have it all for nothing just like these freeloading scum bags.
Depressed - a free house and some lovely drinking money every month...
If I was unemployed and pretended to be "depressed" I'd get a free house and some lovely drinking money every month. Then all I'd have to do would be to go to the doctor once in a while and pretend to be upset and away we go.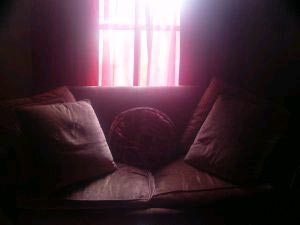 That would be a nice easy life wouldnt it? But wheres the self respect and what about those of us who have some pride and want to contribute to this country?
These idiots are the reason why the decent members of society are taxed to the hilt for everything.
Anyone who thinks they are too ill or depressed to work should be shipped out to Africa and made to realise that maybe their life is not so bad after all. After that they should be left there instead of being allowed back to sponge off the rest of us.
By: Woo
Leave a comment