68 comments Add a comment
For those of you haven't heard of the Freecycle network, it's a collection of Yahoo Groups that aim to promote waste reduction by passing your unwanted stuff on to people that can use it rather than just tossing it in the bin. As the name says, the items must be given away freely with no intention of personal gain. The moderators enforce this policy strictly.
Freecycle is a good thing and it's all pretty straight forward. If you have something you don't want, then you post a message up on the board and wait for the responses. You then pick the most deserving individual and arrange a mutually agreeable collection time. Likewise, if something that takes your fancy you get in touch with the person offering the item and politely offer to take it off their hands. Notice the use of the word politely there.
That is basically the thing I find irritating about Freecycle. The people that give stuff away are okay (at least the ones that I have met), it's the rude and ungrateful "takers" that really annoy me. Whenever I have posted something up that I don't need, I have noticed that a fair number of people can't even be bothered to say "please" and "thank you". As soon as the message goes up you get swamped by replies that appear to be nothing more than hastily typed out text messages. Is it really that difficult to write a nice polite email with a reasonable standard of English? I usually wait until I received a number of emails before I decide who should get the item, there's usually at least one deserving soul.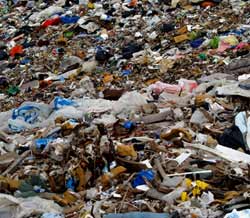 Freecycle - greedy, selfish individuals?
Another thing I find frustrating are the ones that don't bother to turn up after agreeing to collect. Why do they do that? If you can't pick up in a reasonable time frame, don't bother to ask for it in the first place. Leave it for someone who REALLY wants it.
Finally, the real villain's are the greedy, selfish individuals who obviously can't comprehend what Freecycle is about. Rather than ask for things that they intend to use themselves, they go around picking up things that they think they can sell either on eBay or at car boot sales. These people should be ashamed of themselves.
Leave a comment