43 comments Add a comment
So what happened to good manners in the world today? I believe that everyone should be polite and courteous, however it would seem that gentlemanly actions these days are just not appreciated in the way that they once were. Is the notion that someone can be "a gentleman" so completely ridiculous?
In case anyone has forgotten, I took the liberty of looking up the term "gentleman" and here is perhaps the most appropriate definition: "Gentleman - A well-mannered and considerate man with high standards of proper behaviour".
Good manners don't cost anything
It might not be fashionable these days, but I always open doors for women and offer my seat on the bus if they are standing. But I find it amazing that only about half of them actually say "thank you".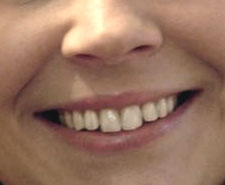 The others don't even smile or acknowledge me! I won't stop being a "gentleman", but it does worry me that so many women are so ignorant.
Good manners don't cost anything and I think that it is such a shame that so many people these days seem to have lost the ability behave appropriately and respect their fellow human beings.
How difficult can it be to utter a simple "Please" and "Thank you" at the appropriate times?
It's quite sad and with all that is wrong in the world today, surely good manners are one thing that is worth holding on to?

By: GB
Leave a comment