10 comments Add a comment
I'm completely outraged at people on eBay profiting from the naivety of others. It's absolutely disgusting and if I worked for eBay, I'd be closing all of these accounts down.
Recently when searching for money off coupon on Google I stumbled upon this seller who is quite blatantly making a profit from money off vouchers that anyone can easily print off from the relevant websites. He was selling £30 worth of £1 off vouchers for a Buy it Now price of £6.99 and he's got 48 lots for sale on eBay. Unbelievably these are actually selling. Having had a look through his feedback someone actually paid £8 for £30 worth of vouchers which they could easily have gone and printed off themselves. In actual fact, he wasn't the only one up to this trick. A quick search on eBay returns loads of results where people are selling various vouchers and money off coupons for their own personal gain.
It just makes me so angry because these vouchers are freely available for people to print off at their leisure and use when they go shopping. Yet this guy is basically taking liberties and will probably end up spoiling it for all concerned. You could also say that eBay are partners in crime too by allowing this to continue and of course taking their cut in listing fees. Why don't they do something about these sellers?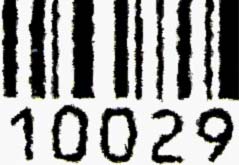 eBay need to monitor their auctions more thoroughly
eBay need to police their auctions a bit more thoroughly than they do because from what I've seen, people are pretty much able to sell whatever they want until someone makes a fuss and it gets into the news. What annoys me even more is the fact that when I decided to sell something recently I got my fingers slapped within a few hours for daring to offer Google Checkout as a means of payment. So is that it then? As long as eBay are taking the money they don't care what goes on?
By the way, I can recommend Gumtree.com as a great place to sell stuff - no eBay fees and no postage fees plus you're helping to stimulate trade within your local community.
Leave a comment