289 comments Add a comment
I joined Fitness First and was told that my gym membership would be for a minimum of 3 months. At the time I was advised that to cancel, I had to give at least one month's notice.
Well I tried to go to the gym regularly, but in the end had to give up. I just do not have the required levels of motivation and I have in fact lost more weight since just by running round the block!
Anyway, I posted a letter dated January 6th and I also sent them a copy of the letter on the same day as an email attachment. I've just received a letter from Fitness First today (February 16th) querying the cancellation of my direct debit mandate because my membership is 'still active'.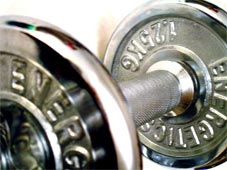 I telephoned Fitness First and was told that - contrary to what I was told verbally when signing up, the actual notice period required was a 'calendar month'. So effectively the month's notice only kicked in from the 1st February and that meant that I therefore still owed a fee for the whole of that month!
What a greedy, money-grabbing, unclear cancellation policy that is! It has just confirmed my impression of the company as one seeking to 'maximise profit and minimise input', including poor customer service and an unclear explanation of membership terms and conditions. I am fed-up with being the 'victim' with these big, faceless, greedy companies.
By: Alaneroberts
Leave a comment