20 comments Add a comment
After selling my car, recently, I called my insurance provider to cancel the policy. I had a very lengthy discussion with the customer service advisor about whether or not I should suspend the policy and continue to pay it (remember I don't have the car anymore!) for the outstanding eight months of the policy in order to receive a full refund, or should I just pay their £28 cancellation fee instead. Well I opted for the cancellation fee and I was duly advised to cancel my direct debit.
I received another letter demanding £72...
I received a letter from my insurance company demanding the cancellation fee, but before I paid this I received another letter demanding £72. This confused me somewhat as it was only 14 days since I'd received the first demand and had received no explanation of this sudden increase in the amount I had to pay.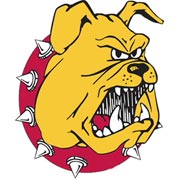 On inquiry, it turns out I cancelled the direct debit too quickly and in mid payment. My insurance company told me that I pay on the 27th of each month in arrears, not in advance which seemed strange. Bear in mind that I cancelled my direct debit on the 24th when I spoke to them. It would appear that on following their directions I am now in arrears and owe money, with a threatening letter demanding payment within 14 days or risk debt proceedings!
The belligerent side of me is not prepared to be bullied in this fashion. So although I will still have to pay the amount outstanding(although I am checking to see if this payment in arrears business is correct), it has been put on hold to give me time to receive a written apology which is apparently winging its way to me as I write.
By: Distinctly Grumpy
Leave a comment