21 comments Add a comment
<!–google_ad_section_start–> Did you know that if you pay off or transferred the outstanding balance on your credit card, then cancel the card that that isn't necessarily the end of the story? Did you know that you could still receive a bill months or even years later?<!–google_ad_section_end–>
No? Neither did I until I received an unexpected statement with a very positive balance this morning. I was more than a little surprised because I had cleared the balance and rang to cancel the card several months before. Under the assumption that they had made some kind of mistake I rang their customer service to find out why I had received another statement. I discovered that an online retailer I make regular payments to was still using the old card number instead of my new card.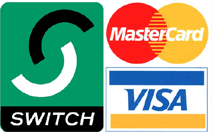 <!–google_ad_section_start–> Apparently if you have used the card to make regular payments, for example signing up for a magazine subscription or a web hosting account that those companies can still extract payment from that card even though you specifically asked the credit card company to cancel the card? Unlike a direct debit, you can't simply tell them to no longer make payments from that account. <!–google_ad_section_end–>
The bottom line is folk's be-ware when making <!–google_ad_section_start–>regular payments with a credit card, because you don't have the same level of protection as you would with direct debit<!–google_ad_section_end–> and an even scarier scenario exists. What if the retailer or dodgy company refuses to cease requests for payment on that card?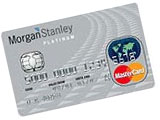 Where do you stand then? It seems the onus is on you to cancel regular payments, and should things go sour again the onus is on you to prove that payments on that card have not been authorised.
In my case the balance was less than £30, which wasn't too severe a penalty for not keeping my finger on the pulse. Lesson learned though. It's your responsibility to cancel payments when a service is no longer required, and it's your responsibility to keep account details up to date.
<!–google_ad_section_start–> Credit card companies after all don't really care how they get money from you, but they are decidedly less forgiving than banks. <!–google_ad_section_end–>
Leave a comment