117 comments Add a comment
Finally the kids and I have moved to a house with affordable rent. Yippee, I think to myself, I can now go out and get myself a job. So I started to scan the job section of the local papers and eventually found a job that I knew I would be good at.
I went down to the job centre to discuss my plans with the lone parent advisor, just to make sure my calculations were correct and that that we would be okay. So let's see, where are we?
Yes I am a lone parent with two children living at home. No I don't get any help either financial or otherwise from THEIR father. Yes, I also have three kids that don't live with me and who I have no access to. Yes, their father has a high paying job, but he contacted the CSA anyway.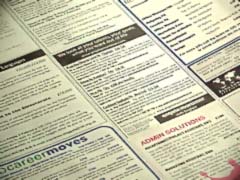 The lone parent advisor goes off to do the calculations and let me know where I stand. The answer comes back, sorry but you will be worse off financially if you work. The CSA will allow you 20% of the net because of the two children you have with you, but will take the 25% for the other three off what is left, oh and by the way; working tax credit and child tax credit are counted as a form of income too.
So here I am in a poverty trap, where there's no point in getting a job because I will be financially worse off. What are you supposed to do in this situation?
By: Pink
Leave a comment