65 comments Add a comment
My gripe is with hairdressers who don't listen. I have just paid ?37 to have a cut and blow dry where I asked the lady to cut my hair short but she refused to do it saying it would not suit me. I now still have hair annoying the side of my face and short of cutting it myself what options are there?
I hate having my hair cut at hairdressers for this very reason. I can never get them to cut my hair how I want it, they always do it how THEY want it!
I am 55 and now have a haircut that would probably suit a person who is more like twenty-something. I have tried various hairdressing salons and have not found one yet that will actually listen to me and cut my hair how I want it to be cut.
My hair is very fine, quite lifeless and tends to look quite messy rather easily, which is precisely why I wanted it cut short.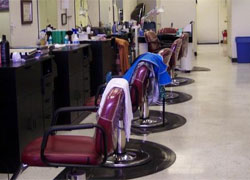 I've tried explaining, but they always know best...
I tried explaining on numerous occasions to hairdressers that I wanted it layered and much shorter, but they always know best, don't they? I live in North Wales, I'm disabled and most of the time I don't have any transport, otherwise I would head up to Chester and visit a top salon. Instead I'm reduced to tucking my supposedly 'short hair' behind my ears which does not look smart and leaves me with side burns. Yes I am female and don't like sideburns!
By: Jeannette
Leave a comment