22 comments Add a comment
Is the notion of free banking about to become a thing of the past then? I certainly hope not because I personally think that the major banks make enough money out of us with interest charges, overdraft fees, loans and credit cards etc.
Unless youve been on another planet you may have heard already that First Direct are about to scrap free banking for its customers. From February 2007 a monthly fee of £10 will now be charged, although it is possible that this charge may be avoided under certain conditions.
If your account is on average in credit by £1,500 each month or you pay in £1,500 or more each month then the fee will be waived. Other ways to avoid the £10 charge would be to open up a savings account, take out a mortgage, loan or credit card etc. with First Direct. In other words keep all your eggs in one basket and use exclusively their services otherwise you pay the charge. Does anyone else here believe that the banks are getting just a little bit too greedy?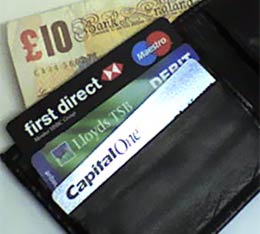 First of all service charges are forever being increased anyway, fair enough because theyre unlikely to go down are they? Next we were slammed with a fee every time we use a cash machine operated by a different bank (obviously not all of them do this) - how convenient is that? Now their latest trick is to impose a monthly charge on those who can least afford it.
The people that will be hit the hardest are those who are on a low income whilst those who earn more and can afford to have a couple of grand knocking around in their bank account escape the charge. It's simply another case of the rich getting richer and the poor getting poorer.
Is First Direct only the first and are the rest of the major banks likely to follow suite and scrap free banking for their customers? If that is the case then keeping money under a mattress is likely to be the only form of free banking there is!
Leave a comment