20 comments Add a comment
I just wanted to warn everyone not to get sucked in to subscriptions, memberships or insurance policies where they automatically renew. This has happened to me three times now, twice without realising.
The first time was a couple of months ago when my car insurance was due. As usual I shop around every year to get the best deal. The day before my renewalI phoned up the new insurance company to take out their policy. At the end of the week I got a new insurance certificate from my old insurance company. What annoyed me most was the fact that the details were all wrong as I had changed car to coincide with my new insurance policy and therefore the renewal notice I had received a couple of weeks earlier was not relevant. The thing I found cheeky was I realised that they had taken nearly 700 off my credit card to pay for the policy (I always pay in one go). This was nearly 2 times more than what I had just paid for my new policy elsewhere. Luckily enough after a quick phone call they did refund the money back to me. The interesting thing was when I took out the policy with the new company this did tell me that they would be holding my payment details on file for automatic renewal upon which I told them I would like to opt out. Cheeky monkeys!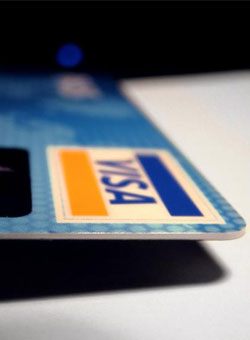 The second incident was with a Babysitting company. I urgently needed a babysitter one night as a whole bunch of us were going out on a celebration. I found this babysitting company, signed up for 3 months (their minimum membership) and they found me a very good babysitter for the night. I have just received my Visa bill and noticed that a payment of 12.75 has been deducted off my account. I phoned them up and explained that I did say at the time that I only wanted membership for the minimum term. The lady I spoke to said that its all automatic and that they cant refund but can cancel my membership. I think this is very off as it wasnt actually explained to me when I originally took out the subscription.
Now the third thing was a free membership to Screenselect. My free membership was a total nightmare, I was supposed to receive at least 5 DVDs in the first 2 weeks and I only received 3 and 2 of them were damaged and unwatchable. Unfortunately I was away at the time I needed to cancel my automatic membership payment and upon telling them this and about how unhappy I was with the service they said they could not refund me but would give me another 5 days free membership. Well those 5 days had already passed, so was worth nothing to me. Anyway, after a lot of emails back and forth and getting nowhere, I decided continued my membership until the end of the month and cancel it.
So, whats this business with companies holding your details and automatically renewing your membership without actually getting your consent first or even reminding you that your membership is about to end and they will automatically be renewing it. And worst of all they dont do refunds! Moral of the story is, think twice when paying out for a subscription or membership for anything and check whether they do automatically renew because you might end up paying out for something you dont want later on.
Leave a comment