18 comments Add a comment
I had a mortgage with a certain large high street bank. Now as you may know, it's worth shopping around every now and again to get a better deal and I am personally keen to make sure that I don't pay more in interest than I have to.
I had been paying a fixed rate of interest on mine for the last 3 years and as the term for the fixed rate was about to expire, I decided it would be prudent to look around to see if I could save some money. This process can take time, as you have to find your new mortgage, go through paperwork and deal with lenders and solicitors etc. All in all, it can be a very stressful thing to have to do.
... took an extra payment out of my account
My issue here is not with my new lender, it is with the bank that I took out the original mortgage with, because they seem to be completely incompetent and it would seem they are about to cause my some considerable financial inconvenience. This mortgage had been redeemed well before the payment was due to go out on the 2nd of the month, and yet they still took an extra payment out of my account.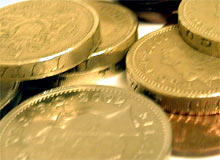 I discovered this on the 7th of the month and immediately informed the bank where a service advisor told me that the money should be back in my account within 48 hours. This was okay with me, a mistake had been made and it would be rectified well before the payment to my new mortgage was due to go out on the 15th of the month.
Now okay, I accept that I should have cancelled the direct debit on my account. But I also think the bank should have built step into their own mortgage closure process. However as I said, it was just a mistake, no single party at fault and after all they promised me that the money would be back in my account.
money not cleared ... insufficient funds I would undoubtedly be charged a fee
On the 14th of the month, I happened to check my bank account and noticed that payment had not been returned to my account. I decided to contact the bank to find out what had happened. The advisor I spoke to apologised and told me that the request hadn't been put through immediately and the BACS transfer may not have cleared in my account by the 15th. I was absolutely fuming as my new mortgage payment was due to go out the next day and with insufficient funds I would undoubtedly be charged a fee for missing it.
I am now in the process of drafting a formal letter of complaint to the bank and worrying about these extra charges!
Leave a comment