46 comments Add a comment
All my family use Facebook these days, so I thought I would subcribe to see what all the fuss was all about. Well, either I am thick, or Facebook is so complicated that I cannot use it. I am reasonably well up on technology and IT, at least knowledgeable enough to find my way round a computer, although I would admit that I am not an expert by any means.
My main gripe with Facebook is that it seems to be heavily biased towards people in the United States. I went into the "Find a Friend" page and I noticed that if you try to enter an English city, it always seems to bring a city in from the USA first instead of the UK.
For example when I put my friends town in, it brought up Mickey Mouse World or some such nonsense. I'd entered 'Withernsea', which is an English town near Hull.. Why does it do this when it seems to know you're in England??
so exasperated with the whole thing I decided to cancel my Facebook account...
I tried putting in various combinations and different ways of trying to bring in an English town, and the results were always the same. In the end I got so exasperated with the whole thing I decided to cancel my Facebook account. Wrong thing to do unless you are prepared to spend the best part of an hour trying.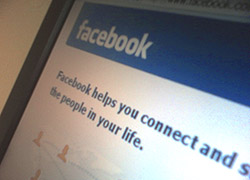 You waste so much time navigating through loads of irrelevant areas of the site not really finding anything obvious. They obviously don't want people to leave, do they? When I did manage to cancel my Facebook account, I swear it was just pure fluke rather than a guided action on my part.
I would love to hear other peoples endeavours with this site. All I wanted to do was join Facebook and maybe converse with my grandchildren. I thought it would be an easy enough thing to do but apparently not. Simple??? Wrong!!! Think again, thats what comes to mind. Any comments on above would be gratefully received.
By: Chris Worrall
Leave a comment