33 comments Add a comment
I've just received an email today from my ISP advising me that they would be making some changes to my existing broadband service. Is fair usage really fair? They're "helping to ensure that all our customers get the most from our broadband service" apparently. I am on their "unlimited" ADSL broadband option by the way and the specific wording for the fair use policy reads a bit like this.
"Monitoring and Performance: With your permission, we may monitor communications, including without limitation, any content or material transmitted over the Service. We reserve the right (at our sole discretion) to monitor and control data volume and/or types of traffic transmitted via your Broadband Service. In the event that your use of the Broadband Service (i) risks degradation of service levels to other customers, (ii) puts our system at risk, (iii) is not in keeping with that reasonably expected of a residential customer and/or (iv) does not comply with these Terms and Conditions (including the Acceptable Use Policy), we reserve the right (at our sole discretion) to reduce, suspend or terminate your Broadband Service and/or restrict certain types of traffic on your Broadband Service."
Well for starters they don't have my permission. Then "In the event that your use of the Broadband Service (i) risks degradation of service levels to other customers" basically means 'if you use the Internet' because all use of the Internet will cause some level of degradation to the service for others, especially if the overall allocation available is not sufficient to be able to provide 'unlimited' Internet as advertised.
They reserve the right without any reference to your disputation to either slow you down or charge you more. You don't have any say in this matter. Is this Fair Use Policy really a fair contract or is it not just a bit one sided?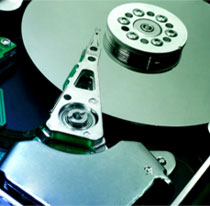 In practise it remains to be seen how stringently they exercise what they consider to be new levels of authority to do whatever they hell they please, but the wording of the fair use policy strikes me as sloppy and self-interested.
I've always found my ISP to be one of the best when it comes to fair use, but when you have up to 8MB speed it does realistically mean that that if you as a residential user albeit one who has been using the Internet for a long time and therefore know your way around (and what is available) choose to download Linux DVD distributions, lossless music, watch Youtube videos all day, upload a few months photos onto Photobucket, or listen to Internet radio whilst downloading an old TV series from Usenet (even *without* looking at what people do with peer to peer stuff) then you could quite possibly be processing a lot of data very quickly. At that sort of speed downloading a DVD's worth of data doesn't take very long at all, you could download several in a day if you were of a mind to.
Current 'guidelines' for a fair use of the Internet for residential customers in my opinion very unrealistic and prejudiced in favour of the ISP's.
Perhaps it's time for few legal cases I think. We could do with a bit less Richard Branson these days and maybe a bit more Robin Hood! Somebody who takes from the rich to give decent Internet service to the poor instead of ripping off the poor to make the rich richer.
As squidgy says, "until official bodies (OFCOM, Trading Standards, Advertising Standards) take some action, ISP's will do what they like... simply because they can."
Leave a comment