25 comments Add a comment
E-MAIL – yea or nay? Yea and nay, both - particularly to him who is at once and at it a novice. He is one when caught in the labyrinthine web of the CyberSpider will in no time find himself unable to resist its lure; and surfeiting his appetite will no sooner than has started begin to wane and die from disappointment, resentment to fatigue. The email is a curse, a hobgoblin of a monkey on the back of the e-mailer to linger – unless, and unless shaken off.
When my other half was introduced to and initiated into the exciting world of e-mailing, a time saving technological marvel for connecting with the world beyond the immediate with immediacy, I noted a glowing change in her pattern of behaviour, a significant departure from the usual: time is frittered away so that lunch is missed; supper is late or overlooked; grocery shopping postponed, the penchant to work or tickle the cursed keypad incessantly becomes an obsessive-compulsive behaviour, a psycho-pathological schema, just about.
I hazard to guess how many a victim of this elusive syndrome characterised by OCPD, a personality disorder, fall prey in subordination and deference to the deleterious effects of this debilitating incapacitation leading to restless nights; and worse, not realising it.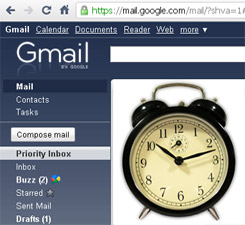 Reading Katie Goodman's column on this topic some years ago made me rethink that to be "normal" would be to dowse within for the ability to resolve to quit e-mailing cold turkey as part of a detoxification program, or find ways to curb and kick the destructive habits. There is a time and place for e-mailing – a great but a deuce of a tool to manage for the unsuspecting.
Humorist Katie Goodman, you may discover, authored Improvisation for the Spirit: Live a Creative, Spontaneous and Courageous Life Using the Tools of Improv Comedy. It is written for her that the single thread that weaves all of these elements together is Creativity.
Her credulous bio draws comments from literary heavyweights as Alan Cohen, author of The Dragon Doesn't Live Here Anymore and Why Your Life Sucks, calling her book a great unique niche, humorous and inspiring.
Gail Lerner, Emmy-nominated comedy writer (Will & Grace) "Many books promise to unleash your creativity. Katie Goodman's not only unleashes it, but also teaches it to walk on its hind legs, catch a Frisbee, and maybe even fall in love with a cat.
From Ariana Huffington of the Huffington Post: "If Robin Williams and Dear Abby had a baby and hired Tony Robbins to raise it, you might get someone as bright, funny, insightful, and inspiring as Katie Goodman. But why bother, she's already here -- dispensing laugh-inducing and life-changing lessons. Punchlines have never been so practical. Life is one big ad-lib and Improvisation For The Spirit shows you how to bring the house down."
All the greats relating to the afore-plagiarised paeans to the glorification and acceptance of Katie Goodman as believable are well and good; but for the moment, it is not about the effusively ebullient all-round personage than about her reminding us when and how to lock on to the simple yet bad habits, and dispensing the tools to challenge them that is poignantly notable.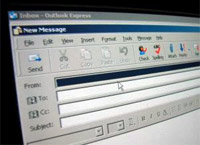 She herself figured she had come to despise the e-mail as being intrusive and overwhelmingly stress-inducing, unhinging of one's attention span and focus. Worst of all, it is "devoid of verbal tone and facial expression, and leads to miscommunication, confusion and hurt feelings." The culture of speed for the sake of convenience and instantaneous results can be anything but a relief.
Coming from her and having experienced the tugs of her angst and frustration, I would imagine it was time for me, at least, to consider incorporating her thoughts into the state of my own behaviour relative to e-mailing. I know what my resolution for the new years is: be like her, go cold turkey and reassess what, where, with whom - and when and how - I should spend time on.
For starters, trim down the contact list to a manageable size; write off those who chose not to communicate. One mail in return for another's would be a good start. The persiflage of Facebook, Twitter too can go the way of the dodo. That is as far my creativity will take me, for now.
By: Sam, the Tiger
Leave a comment