31 comments Add a comment
Be very careful if you are considering having dental work carried out abroad, particlularly if the destination is Thailand and you happen to live in Australia! I have lost a lot of money in this way and I'm still waiting on some form of settlement.
I had a quote to have extensive dental work done and it came close to $20,000 AUD (approx. 8847 GBP). This was in Cairns, Queensland (North East Australia). So I searched the Internet for an alternative dentist abroad and found the web site of a company operating out of the Sunshine Coast. They would send people to Thailand to have dental work carried out in Bangkok and Phuket. There were a few different packages on offer, but basically they book the accommodation and flights etc.
On the 13th April this year I received an email which said that they had flights available and could I pay a deposit, which of course I did immediately. I received shortly after advising me I would have to settle the balance within a couple of days. So I paid the balance promptly and was then told that I would soon receive details of the booking and a travel pack. All good so far...
By the 30th April, two weeks after I had paid, I still had no details and no travel pack. In fact I hadn't heard a single thing up until this date at which point I received an email. The person I had been dealing with said that they could not confirm flights and that they would try to re-book on them on Monday. He also said could have a think about it over the weekend as he was on his way to Thailand himself.
I emailed back straight away saying "URGENT, do not re-book and to please refund my money." He then emailed back saying I would have to wait a month for a full refund. When I asked why, all he would say was he had made bookings and to stop harassing him!
Of course, one month went by and then two etc. and still nothing.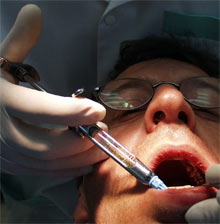 He did put in a proposal back in July which I promptly refused. He wanted to pay me $700 now and then further $1970 in October leaving a sum of $700 plus, which he reckons were cancellation fees. Every time I have asked him to show me WHAT bookings, he can't provide any proof so I don't see why I should receive anything other than the full amount back. After all, I am the one who has been out of pocket and had to do all the chasing for the past six months.
The Office of Fair Trading seem to have done very little here to help me. To make matters worse, this person has been back and forth to Thailand several times since April and because the legal system and the fact that he has my money , I have been unable to go myself! I am absolutely furious and would like to know how someone can get away with a scam like this!
If anyone has been in the same boat or has any advice or suggestions, please let me know. Thanks.
By: Redmodel
Leave a comment