24 comments Add a comment
Isn't it time for a competition enquiry into NCP? Every station in my area with a direct line to London has outsourced its car park to this fine organisation, and I now have a thick file of dog-eared letters and e-mail print-outs to show for it.
Now, as a retail coward, I rarely complain, preferring instead to save time and pain by simply shopping, eating or viewing somewhere else. I know I should try harder but life just seems too short, somehow.
It's hard to that when you have to get to London and you live in a village far enough away from the station that driving is the only viable alternative. A couple of years back, when NCP took over the car park, they did two things.
First, they introduced 'pay by phone'. Then they added 50% to the price of a season ticket. I paid by phone and it worked well, right until the time I started getting 'penalty notices' under my wipers, even though I had paid by phone and had the texts to prove it. I called them. I was quite right, they said, I had paid. Just ignore the tickets and they would be cancelled.
Then the letters from the debt collection agency started to arrive. I called the agency and explained that NCP had said it was OK. Apparently everyone says that. I called and wrote to NCP again. They would call them off, they said. Next week I got a letter from a firm of bailiffs.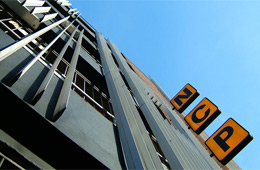 By now I was e-mailing, writing faxing and recorded-delivery-couriering everyone at NCP up to and including the CEO, but it wasn't until a very nice young man (must have been a temp) agreed that yes, the record clearly showed I had paid on the days in question and *agreed to e-mail me a screen grab* that, with this proof in my possession, I eventually got some sense from his bosses. The letters stopped and I got a grudging letter of apology.
Now I pay by monthly direct debit and every month they send me a disc to display on the windshield. During the postal strike the disc didn't arrive. I called them. "I just want you to reassure me that you know I have paid so I won't be getting tickets". They reassured and another disc was sent out.
Last week I got the first debt-chasing letter for the two disc-less days last year. I may have to go and lie down now...
Leave a comment