131 comments Add a comment
I am in the very unfortunate position of being unable to afford to buy a house (even a one bedroom house is out of my reach). Around ten years ago I was able to buy a house all on my own, but after a relationship break up I had to sell the house. Now whilst I was left with a fair amount of money after the sale, it was still not enough to buy a house on my own so unfortunately I had to rent a property instead.
decent salaries... can't afford to buy a house together
I am actually still renting that same house with my new husband. We both work and earn decent salaries, yet we still can't afford to buy a house together because of the current state of the housing market. We are on the council housing register, but predictably our application is rated as Low Band which means we have no hope at all of ever being allocated a council property.
We have been accepted by a housing association on one of their Shared Ownership Schemes, but the problem with this s the lack of properties that they actually build for people to own! For example, in the last five years they have only built around six one to two bedroom flats in our area which is no where near enough for the demand. Because there were so few properties to go around, naturally we were never offered one.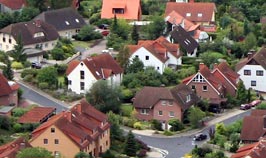 I was very hopeful that we might be eligible for the new extended Open Market Homebuy Scheme. This turned out to be wishful thinking as well because our rating on the council housing register is low and we were therefore not eligible.
So who exactly does affordable housing help? As far as I can see it is just key workers in specific industries and people lucky enough to have a council house or be in dire need of one. Maybe I should give up my career and become a prison officer at the local prison. That seems to be my only hope of ever getting help to buy a house the way things are at the moment.
By: The Unhappy Renter
Leave a comment