9 comments Add a comment
We found a beautiful Victorian detached house in a secluded position just outside of Kingsclere. No work had been done on the place for 30 or 40 years, it was empty and the grounds were overgrown but the potential was great and we were looking for a project. All looking good so far, price agreed at £690,000 which was forty grand under our budget and our surveyor picked up a few niggles but reported that the place was generally a solid buy.
So we decided to stay a couple of nights in the area to check traffic, flight paths etc before we went ahead and do a little due diligence as you do.
Whatever you do, don't buy the old Lansdown's house
We were having our evening meal in The Star Inn one evening and mentioned to a couple of elderly local drinkers that we were looking to buy in the area. 'Whatever you do, don't buy the old Lansdown's house - the house we were looking at - there's goings on there that ain't right!' Then the barman joined the conversation and said there was talk of unexplained noises and movements in the house.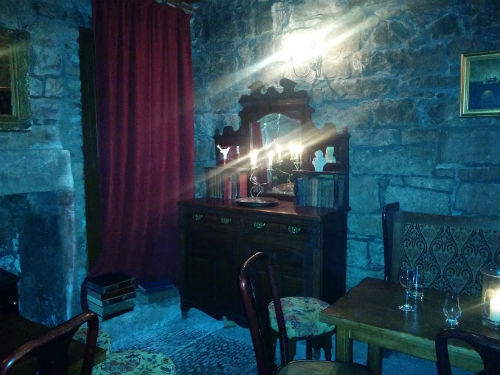 This spooked my wife and she said she could never feel right about the house knowing at times she will be alone there. So we pulled out. The estate agent in Basingstoke is hopping mad with us and is doing everything to get us back on track, but it's not going to happen.
Are we right to pull out? What would you do?
By: Stressed Andrew
Leave a comment