17 comments Add a comment
With the recent rise (again) of gas prices, now at $3.23 per gallon in the Sacramento(CA) area, I decided to look into new cars in particular their MPG (miles per gallon). Not that I can afford to replace my current car with a new car. I was just curious curious about the fuel consumption of the new models.
I love cars and stay current on all the different types of vehicles out there, so naturally I had my own assumptions about what kind of MPG they achieve. I went to the manufacturer websites to find out exactly what there exact MPG are listed at and basically drew up a table. I did not look up hybrid cars as most of my driving is highway and not city driving. Plus on average hybrids take 20 years or so to break even with a non hybrid version due to the increased cost and cost of replacing their battery packs.
I looked up 7 compact and sub compact models that were all manufactured in 2007. They were the Honda Fit, Nissan Versa, Hyundai Accent, Toyota Corolla, Kia Rio, Toyota Yaris and finally a VW golf.
Now these are basically really small cars so I was shocked to say the least that regardless of transmissions, they could not break 35 MPG!! Needless to say in mixed driving they would not even reach that.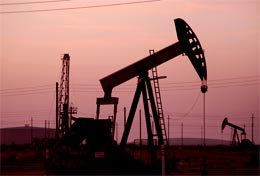 Are you telling me that in 2007 with all the problems of global warming, pollution and carbon quotas etc., that this is the best the car manufacturers can do? Give me a break. We have simply got to make cars much more efficient than we are at the moment.
I know that cars made 10 years ago were getting better than this. For example, the 1995 VW golf TDI, or mid 90's Honda Civic HF. What is going on here? Obviously, it is not technology or the fact that we can't build fuel efficient cars.
I don't want to sound like a conspiracy theorist, but some evil collusion must be at play to have such a low MPG on new cars. It's as if the oil companies do not want us to have greener transportation!
By: Loren
Leave a comment