47 comments Add a comment
I'm currently pregnant with my first child and I'm shocked at the amount of prejudice against bottle feeding. True, breast milk has the vitamins and antibodies which are best for your baby in the early months, but formula milk has been manufactured to be as close as possible to breast milk nowadays. I think it's disgusting that women are put under so much pressure to breastfeed, and made to feel like bad mothers if they don't.
What these 'Breast is Best' advocates sometimes forget is that not every woman wants to, or even CAN breastfeed. Why should you be made to feel guilty if you can't? As if having a newborn isn't stressful and emotional enough, you have to put up with all these supercilious people lecturing you about how bad a mother you are because you're not breastfeeding.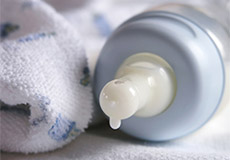 Breastfeeding - a woman should be able to choose
The authorities exacerbate this; banning any kind of advertising or offers on baby milk other than follow-up milk just gives these 'Breast is Best' fanatics more fuel for their arguments. In this day and age, a woman should be able to choose, guilt-free, how she plans to feed her babies. Nobody else, not even the authorities, should have a say in that.
I'm undecided whether I'm going to try breastfeeding myself, as (without going into too much details) I know it would cause me great pain and discomfort. I'm worried that if I face pain each time I feed, I'd end up resenting the feeding altogether and this would do more harm to the baby than a bottle of formula ever could. But rest assured, if anyone tries to tell me I'm a bad mother or that my child would suffer as a result of being fed on formula, I'll give them a piece of my mind...
By: Mallory
Leave a comment