211 comments Add a comment
My gripe is about women who trick men into parenthood and have multiple children by different men. As these women go on their merry way producing more offspring for the state to support, do they give a thought to the feelings of anyone else? Did the man concerned want to have children with you? You may have been fine for a casual thing, but as the mother of his children, perhaps your DNA would not have been the perfect choice!
These women seem to think no further than the next benefit cheque or CSA award ...
What about the children you bring into the world? Do not they deserve to be the product of two people who love each other and who BOTH decided to bring them into the world?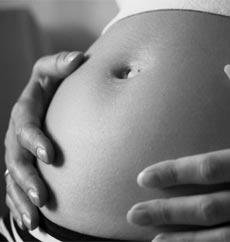 These women seem to think no further than the next benefit cheque or CSA award. Their children's education goes to pot when they decide to chase the next man they want to dupe around the country. All their behaviour does is perpetuate a role model for more broken families and for their children to see this as acceptable behaviour. Isn't it time we stopped paying these women to continue the moral and social decline of our society and isn't it time to try and advocate planned pregnancies and responsible parenthood?
We need to overhaul the benefit system for young single mothers so they do not see tricking numerous men into fatherhood as a career choice. Getting pregnant to ensnare a man with money, or to keep a roof over your head is hardly a reason to bring a child into the world is it? These women are leeches who need to get of their fat back-sides and stop expecting other people to pay their way in life.
Before you trap a bloke who obviously would never pick you to bear his children, think of the quality of life the child will have coming from a broken family you selfish individual.
Leave a comment