27 comments Add a comment
My gripe is with automated telephone services that send you around in circles pressing this number or that number; you end up being put on hold listening to some droning music and eventually get cramp in your hand!
Either that or they ask you to shout your instruction down the mouthpiece only to be told "I'm sorry I didn't get that could you start again.
Quite often you end up talking to a call centre in India or Pakistan or Scotland and have to interpret an answer in broken English.
You get the run around through a dozen automated telephone services just to talk to a bank or service which is just a few miles down the road because you dont have a proper contact number for them in the first place!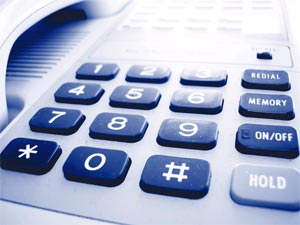 I just want to dial a telephone number and speak to someone in the local branch, not some cold voice that doesnt care whether or not I get the service I am after. It's not what I call good customer service at all.
Also the banks give you an email address but by the time you type in your details and message, it has timed out for security reasons. For goodness sake I thought banks were on a secure server.
Why can't we just dial and get in touch with a bank clerk at your local branch by telephone like we used to? No more automated telephone answering please!
By: Bob Lynch
Leave a comment