248 comments Add a comment
It's a pet hate of mine. You're driving along the motorway or dual carriageway and you're in either the outside lane or the middle lane overtaking the car on your left. Along comes Mr. Impatient who can't wait to get wherever he's going and of course, you're in the way!
An attempt to force you into moving over...
He starts by manoeuvring his car as close as possible to the back end of yours in an attempt to force you into moving over so he can go past at breakneck speed. Is he blind or something? Can't he see that you are already part way through an overtaking manoeuvre?
"Well come in why don't you You're knocking on the back door there so you might as well!" I'm not dragging my heels here; I'm actually overtaking at or above the speed limit so you're not sitting behind a little old lady peering over the steering wheel.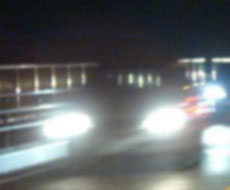 The tailgating hasn't worked so Mr Impatient tries a different approach. He starts flashing his headlights at regular intervals. Well what is this meant to achieve? Do you think that I didn't see you there? Flashing your headlights to attract my attention just demonstrates that you're rude and arrogant. It's not going to have the desired effect of getting me out the way no sir!
This kind of aggressive driving irritates the hell out of me. You're supposed to pull over and let these idiots go by like that discourages it. I'm afraid it just makes me see red though and I stand my ground, carry on overtaking and move in when it suits me.
If anything I take my time about it all. Yes I know. It's the wrong thing to do, but I don't feel inclined to make life easier for these rude and arrogant idiots.
By: Hate Tailgaters
Leave a comment