73 comments Add a comment
Every time I go onto the roads of this country I encounter drivers that either do not understand the rules of the road or do not care about them. There are a few areas in which poor drivers excel.
1. Roundabouts - They get into the left lane to take the last exit meaning those that want to leave earlier have to stop whilst they pass across the front of them. Others forget about the lanes on a roundabout and take the shortest route meaning from left lane, across straight ahead without following the curve and straight ahead having used both lanes. This of course has caused others to brake so as not to lose the front end of their car!
2. Junctions - They cannot understand the difference between stop lines and give way lines. Some drivers think that give way means that they have to wait until they have given way to somebody before pulling out. Others cannot decide when to pull out and wait for a written invitation.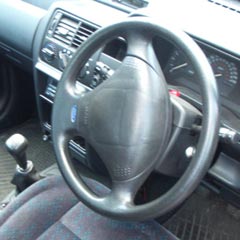 3. Last minute 'nip ins' - We've all seen this. A queue of traffic and some idiot decides to drive past it and nip in at the front. Then they have the nerve to abuse you when you don't let them in. Do they think you were queuing for fun?
4. Centre lane hogs - widely discussed on this site so we already know about these particular idiots. 'Stay to the left except when overtaking'. It isn't exactly rocket science is it?
I've been driving for many years and I have seen the levels of competence and courtesy plummet on the roads of this country. It is about time that they introduced an attitude section into the current driving test to weed out those that, although capable, are not suitable to driving. If this is not possible then maybe those drivers should be given a licence to drive only in Italy where they would be among others of a similar ilk!
By: Old Git
Leave a comment