16 comments Add a comment
I bought a PS2 game from WHSmith online for a child's Christmas present. Only £3.99 with free delivery, 'great' I thought as I paid for the game and ticked another one off the list. The game duly arrived and I noticed straight away that the box wasn't sealed. In fact it looked as if it had been passed around the retail network rather too much. Even worse, there was a scratch on the playing side of the disc so this was hardly ideal Christmas present material. What if the child found that the game didn't work at a crucial point?
I followed the WHSmith 'returns' procedure precisely. This stated that returns could not be made to WHSmith high street stores, so I posted the game to their address in Jersey (costing £1.50 recorded delivery). Now WHSmith's own terms state that they will refund the postage cost of returning imperfect goods. In my covering letter with the disc I stated explicitly that I was requesting a refund of both the purchase cost of the game, and the cost of the return postage.
In spite of their customer service system being abysmal and uncommunicative, WHSmith did eventually refund £3.99 to my credit card. However, what about the £1.50 postage? I called and emailed their customer service department. They said I would have to submit proof that it had cost me £1.50 to return the item. How crass is that? Quite apart from the fact that WHSmith wouldn't have received the returned game if I hadn't paid someone to deliver it, the package had a £1.50 Royal Mail label on it!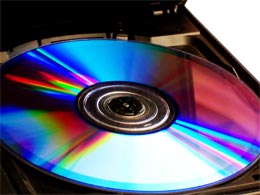 Anyway, I scanned the Royal Mail receipt / proof of postage slip and emailed the image to them (a few weeks ago) and I have not heard from WHSmith since. Have I done something wrong? Perhaps they require me to mail the original Royal Mail receipt (if so, at whose expense would that be?). I'm keen to keep the original receipt safe in case I have to present it in court.
I will phone the WHSmith customer service department at a weekend when it costs me nothing to make the call, and no doubt I will use-up much more than £1.50's worth of their time remonstrating with them.
Of course there's a principle at stake here - even in these recessionary times the £1.50 is hardly the issue. So to sum-up so far my experience with WHSmith - as of Feb 2009 I've heard nothing so I'm not going to be shopping with them any time soon; I have found their customer service quite inadequate and the staff I spoke to were totally ignorant!
By: Rik Green
Leave a comment