82 comments Add a comment
On Friday 8th of December 2006 I started the day as many others. I picked up the mail on the mat, made a cup of tea before going outdoors for the day. I came home about 4pm to find a package left outside my front door, on top of some rubbish waiting to be dumped at the local tip.
The parcel contained an Apple Ipod Nano that I had purchased on eBay for my fianc?e as a Christmas present! The Jiffy bag was soaking wet, as were the contents. I called Royal Mail to complain and was told that I could claim ?32 compensation, if I could prove the postage!
I was also told that it was the senders fault for not insuring it properly. They then said that with first, second or even recorded delivery, the actual delivery was not GUARENTEED. I could not believe what I was hearing. Recorded delivery ? not guaranteed?
I explained that had the item been damaged or lost that would have been the senders fault, but considering that an employee of Royal Mail had just dumped it outside my door this was a different matter and quite unacceptable.
Yet again they refused to compensate me for the full loss! I am now left with the cost of buying a new Ipod Nano at ?124, with only ?32 back from Royal Mail! I spoke to the seller, who was very helpful indeed. She then told me that was why she had sent it recorded delivery. First I knew of this, as the delivery person had somehow torn off the recorded delivery label from the package!
I called Royal Mail and asked for proof of delivery. They advised me that they could not track the item until it had been delivered. Great, so now I am waiting for them to try and prove my signature which I know will be either missing or fake. I certainly didn?t sign for the package.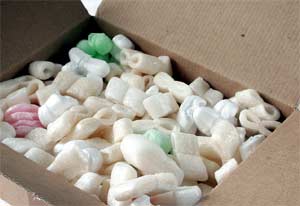 If the delivery person tries to forge the signature it is fraud and if they do not get a signature it should surely be classed as tampering with the mail? Be aware, Recorded Delivery from Royal Mail only means you have asked them to get a signature for the item ? in other words no guarantee it will arrive in one piece.
It appears that their service is fine until you encounter a problem! They are supposed to pop a card through your door and return the item to the sorting office for either collection or re-delivery!
What are you up to Royal Mail? Is this how you treat a customer after you negligently damage their property by just leaving it outside in the rain? I am totally disgusted and would advise using other couriers in future!
By: Westcliff on sea, Essex
Leave a comment