8 comments Add a comment
A few days ago I enquired at MFI if they did a voucher scheme as I am getting married soon and would like vouchers instead of presents, plus the fact the store is conveniently situated just down the road!
Amazingly, MFI do not have a voucher scheme but I have since found out that Homebase do so. Hoorah! Also, there are items you can buy exclusively on their website, which is massive in comparison to the "real" store. In fact the site is very similar to Argos so I reckon they are one and the same.
Anyway, onto my gripe about MFI. As the store is just down the road I went in there with Mum primarily to look at kitchens. To avoid being followed around by the salesman I politely told him that I had to decline his offer of "help" (i.e. him selling me something), because MFI do not have a voucher scheme, I will therefore have to buy a kitchen from Homebase...who do have a voucher scheme.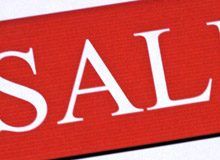 He seemed perturbed that I mentioned a rival of theirs
"Oh, right, OK then" said the baldy, small, bespectacled salesman. He seemed perturbed that I mentioned a rival of theirs but I never thought anything of it until later on. The expression on the face of his colleague also wound him up as he seemed to be laughing at what I said..
On our way out Mum and myself watched an in-store demonstration of all the storage solutions of a very modern kitchen range on an LCD telly. This was out of curiosity as we had no idea what the functionality of the drawers were as it's not clear in the shop itself. Then came "baldy boy" with his entourage who made a point of telling me (loudly) as he walked past that "you can't get this range anywhere other than MFI, it is exclusive to us so you wouldn't be able to buy it in Homebase, shame that isn't it?" To which I should have said "I don't really care because it's not worth the money. Talk to me like that again and you die" - but I didn't. We left the store in a hurry instead!
Afterwards, I was seething about what this "salesman" had said to me. How dare he show me up in front of other people like that - just because MFI don't do a voucher scheme it's not my fault is it? It's MFI's and I have told them so on their feedback form online, and complained about "baldy boy" as well (needless to say I didn't call him that on the form). No wonder our local store has hardly any customers in it. I predict a closure very soon. Watch this space!!
By: Jane
Leave a comment