10 comments Add a comment
This gripe is for those who have suffered a lost package thanks to DHL. Just before the New Year I ordered a new digital camera from Pixmania. They claimed it was in stock and for a small extra cost they would guarantee delivery within 24-48 hours. Great I thought as I was going on holiday in a little over a week's time.
5 days later the memory stick is delivered but not the camera. Really helpful! After an absolute age, I finally got through to a customer services advisor who claimed that my new digital camera was sat in their warehouse in Paris. Furthermore, they had no idea why it hadn't been shipped to me.
A couple of days later I decided to call again, only to speak to some other clueless individual and hear the same old story! At this point I decided to cancel my order and went and bought a new camera on the high street instead.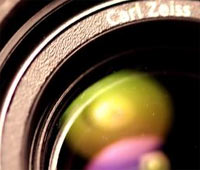 Here's the bit that really annoyed me. Whilst on holiday I received a message from a work colleague to say that DHL had tried to deliver a package (the new digital camera perhaps?), 5 days after I cancelled it! Fortunately they refused to accept it, and I assumed that by the time I returned from holiday, my money would have been refunded.
That was now over a month ago and I'm still trying to get my money back. DHL appear to have completely lost the package, which should have been returned to Pixmania by now anyway. The customer people at Pixmania just didn't seem to care about the trouble they have caused me and are totally unwilling to sort out this mess.
I feel that I have been lied to consistently by them and would warn everyone out there to do some research before shopping with this company and others like them.
By: ACH
Leave a comment