68 comments Add a comment
My gripe is about Debenhams online. I live in Spain and was delighted to discover that I could buy goods from Debenhams online and have them posted to a friends address in the UK. The first time I ordered on line it worked perfectly and my friend forwarded the goods to me.
I placed another order with Debenhams online last week and although the stated delivery address and billing address are clearly different and unchanged from my previous order, the online order confirmation showed my UK billing address for delivery. This has caused me a problem as I only use my UK address infrequently and any package sent to that address would sit outside the door waiting to be stolen or indicating to passers by 'no one at home'. Not a good situation.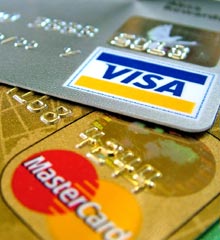 I rang the telephone number (for queries relating to online orders) given at the bottom of the on line order confirmation. I explained the situation and the person I spoke to was able to access my order and agreed that there was a problem. However, she informed me that the issue could only be dealt with by the Debenhams online orders department - who can only be contacted by email.
After several minutes of a computer says no type conversation I hung up and sent an email. I got an immediate response - this informed me that my query would be responded to within 7 days. Not so brilliant as the order to dispatch time was 5 days! 5 days later I receive a cheery email informing me that the goods have been dispatched.
Today I tried to get on to the Debenhams website to see if I can find another telephone contact number only to find that the site is out of action. This is a classic case of a company trying to sell online (i.e. getting the customer's money in) before they have invested in the process capability to ensure they can handle all aspects of customer ordering.
By: Sasha
Leave a comment