34 comments Add a comment
Special harness? No, spatial awareness - as in people knowing what things are in their immediate vicinity and being able to avoid knocking into them. This seems to be something of a dying art in this country.
Take a visit to the supermarket, for a start. It always amazes me that people think it's a good idea to park their trolley right behind someone who has bent down to get something off a shelf. As the person grasps their tin of baked beans, in a 'Eureka moment', they straighten up and step back - and crash into the abandoned trolley. (That was me, today).
Another amusing little idea is to wait until someone is unpacking their basket at the tills, trying to find their purse and at the same time, talk to the cashier. Then is precisely the optimum moment for some enormous bloke to squeeze his way through the till area, having wandered around and decided not to buy anything.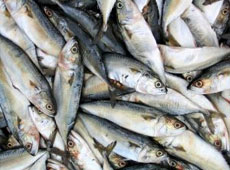 Great. A bit of warning like muttering 'Excuse me' wouldn't go amiss but apparently, that's just too much trouble. So you're half way through paying and you get jabbed in the backside and drop your debit card.
Further pitfalls await you the minute you venture out of the supermarket and try to get some money from the cash point. Again, there are certain shoppers who just love to park their pushchair or push-bike behind you while you're at the ATM grappling with your purse, pressing buttons and can't see because the sun's shining on the screen. Having positioned some obstacle right behind you, they go and talk to someone and look surprised when you fall to the ground.
Spatial awareness... where did it go?
By: Fedupinwales
Leave a comment