33 comments Add a comment
So who said Big is Beautiful!!!?
Another BIG company has just proved to me, once again, that BIG makes for incompetence on a BIG scale, shoddiness on a BIG scale, money-wasting on a BIG scale and time-wasting on an even BIGGER scale, to name but a few elements of corporate blundering. I've just received a letter from my car insurance company (Sheila's Wheels) telling me that they wrote to me a few weeks ago reminding me my car insurance was due shortly. The first letter was dated and sent nearly one week AFTER I had already renewed my policy with them! To ensure that they did have my (paid for) insurance records correct I wrote back to them and gave them cross referencing details regarding my old policy and my new one.
For my own peace of mind I will have to, again, respond to this second (unnecessary) letter as I have no faith in them being able to keep my records correct and if I don't respond to this letter, the possibility is they will incorrectly cancel my already renewed policy.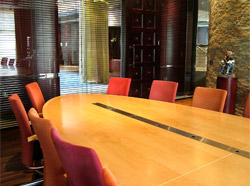 Is it any wonder that companies complain that they can't cope with demands put upon them, the amount of time spent duplicating situations. If they recorded details immediately and accurately (and employed people who could actually read and understand what they are looking at) most BIG companies would find that (a) they had very satisfied customers (b) they weren't haemorrhaging valuable and unnecessary cash; and (c) by not time-wasting, would find they had more time to add new customers to their merry-go-round - but who cares? Obviously not them!
It's about time that the people in the boardrooms got off their butts and took a look at what is happening (or not) within the sub-standard foundations (ground floor staff) of their company - that's if they could be bothered of course!
...and BT staff are another bunch of incompetents as in my latest communique with them I emphasised the fact that any reply from them had to be WRITTEN as I couldn't trust them to carry out/record a spoken instruction. They've just TELEPHONED to speak to me regarding my letter!
By: Gillybow
Leave a comment