54 comments Add a comment
The main thing that annoys me about today's TV ads is the fact that they now appear to concentrate on making politically correct points instead of selling their products.
This particularly applies to the way in which the sexes are now depicted in commercials. Take a look at how a woman normally appears in such ads. Almost invariably she will be a smart, intelligent, good-looking person, in full control of her life.
If she has a fault it will only be the mocking, pitying way in which she treats the men in her life. This is not surprising as such men folk are constantly portrayed as wimps, oafs or cretins.
to perpetuate an image of female superiority?
Now why on earth is it necessary to feature such stereotypes, if not to perpetuate an image of female superiority? It does absolutely nothing to help sell the product: in fact, this deliberate gender bias produces the opposite effect.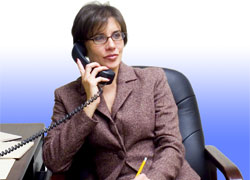 Advertisements which mock and denigrate men are antagonising nearly half of their potential customers. Presumably the companies involved consider consumers to be such a stupid bunch that they are not aware of the subliminal effect of their sales campaigns. They are so wrong. For some time now, members of my family and my friends have joined me in boycotting all goods produced by companies which libel the male sex in this way. My impression is that this is a growing protest movement.
So, if the directors of companies are puzzled by falling sales, they need look no further than their television ads; which nowadays promote war between the sexes instead of selling their goods.
By: ORACLE 2006
Leave a comment