98 comments Add a comment
I have been driving for 15 years, never crashed a careful driver and know the difference between right and wrong. I often wonder how many male drivers have had enough of inequality of car insurance companies favouring female drivers, often tempting them with cheaper car insurance or female oriented perks.
Yes I know the stereotypical insurance claimant is a boy racer with a Saxo worth £600 quid with £2000 quids worth of useless crap stapled to their car. But what about the more frequent smaller accidents such as little scrapes, dents and nicks, which are if we are being honest, tend to be attributable mainly to women. Surely these accidents put female drivers into a higher risk band?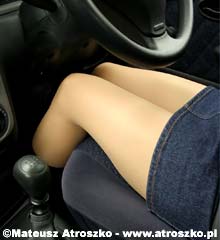 I'm not submitting this to annoy the female drivers, because I agree that some of them are very good, but equally some are totally unable to drive a hairdryer let alone a car. Surely instead of gender it should be on your past record more. Just because I have my reproductive parts on the outside, it doesn't make it correct for you to charge me more money to insure a car!
Also why do they have these stupid adverts! The Shelia's Wheels car insurance one really really annoys me because they are advertising this inequality.
Now if an insurance company for men had an advert expressing you had to be male to join it there would be so many complaints it would be removed within a week.
I would be very interested to hear the views of other people on this matter.
By: Annoyed Man
Leave a comment