17 comments Add a comment
A little background... I was forced to end my 20 year career in 2008 following a heart attack. Once I was recovered and feeling well I decided to go self employed - I had always wanted to own a traditional sweet shop.
The first couple of years were great, not making anything like I was in my career, but happy none the less - people loved the shop, great positive comments, prices were keen etc. This last year has been horrendous - despite negotiating the best price I can on the rent, and with my suppliers, I am now literally working for nothing.
I am lucky in some ways, the business has no debt, neither do I personally - through being careful - The business was set up with personal savings and my redundancy payment (well, being retired through ill health).
The rent has increased, as have the rates, the cost of diesel and insurance on my 10 year old van has rocketed, the utilities have gone up, people are spending far less - because no one has any spare cash (welcome to my world!). It seems every time I try to get a unique selling point and try to get ahead (for example, selling American Sweets), the local supermarkets copy the range, then undercut me !
There are now quite a few empty shops around me, which have closed due to the recession, they were good businesses, and also keenly priced - now gone 'to the wall'. This has reduced 'footfall' - people have less reason to come here.
Easter eggs and selection boxes - they are actually CHEAPER in the supermarkets than I can buy them in from wholesalers...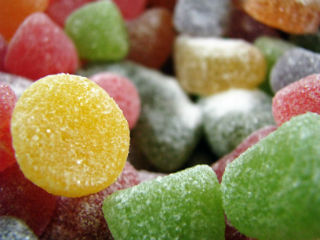 The supermarkets are killing small businesses, while you might say 'I am not competitive' - I cannot afford to stock certain things. For example with Easter eggs and selection boxes, they are actually CHEAPER in the supermarkets than I can buy them in from wholesalers - they are selling as loss leaders to entice customers in. So there is no point me stocking them, I might as well set fire to the money!
I have tried everything I can think of - free gift wrapping, catering for diabetics, vegetarian, vegan, halal, offering a loyalty card scheme, student discount, armed forces discount, NHS discount - it's just is not working now.
My shop takes about £60 a day over 6 days, by time everything is paid I take home about £50 - about a 1 an hour!! I have though about relocating the shop to a busier location but the problem is the rents out there are crazy. You can pay £15,000 rent plus for a small shop in the town centre. I would be 5 times as busy, but just working to pay the rent and be no better off! I could get a little part time job for 16 hours and take home twice the amount of money!
I know I am not the only one in this boat, but there is no support, no help and when you are self employed there is no sick pay or holiday pay either! (what is a holiday?). I know this is a bit of a whinge.....sorry. All I would like to say is this, please, if you can, support your local traders because the way things are going, all that will be left is the supermarkets and people will cry 'Oh, I used to go in that little shop all the time'. Sadly though they don't, which is why small businesses like mine are going under.
I have decided to call it a day after Christmas. I am going to take a couple of months off and enjoy what's left of my savings before they're all gone.
Giz a job?!
Leave a comment