22 comments Add a comment
I hate waiting. I wouldn't call myself impatient, but it really winds me up when you have to wait 45 minutes to be served a first course at a restaurant. The first course is generally a pretty straight forward thing to cook so I don't understand why it should take that long.
You may not think that this is that bad (you've probably experienced worse), but when you add another 45 minutes after you've eaten your first course until you even get a glimpse of your main course, then this is verging on the ridiculous.
I wouldn't mind waiting if the food was knock-yourself-over amazing, but it wasn't. How hard can it be? Cook the food from a set menu, get one of the doe-eyed waitresses to come and collect it and then put it on the table of the poor waiting family who just want a nice stress-free evening out.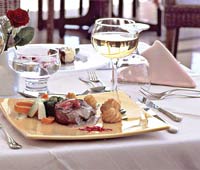 Restaurants that can't bring food out in a timely manner...
I don't like to complain either. I'm British and I don't like to cause a fuss in a public place. Our American friends would no doubt sue the living daylights out of these restaurants that can't bring food out in a timely manner, meanwhile us Brits will just sit there staring at our cutlery and mumble occasionally sentiments such as "Perhaps there is a problem in the kitchen", or "Oh, they're probably just very busy so it's to be expected." Very busy my backside!
So what if you are busy, we all are so can you just get more staff in so that you can cope a few more diners otherwise they'll all be going somewhere else to eat in future.
By: Someone just feed me!
Leave a comment