23 comments Add a comment
Petrol stations, or are they supermarkets these days? There used to be a time when you filled your car with petrol in these places. Apparently you do your weekly shopping there now.&nbps; What is it with these flaming supermarket come petrol stations? Every time I fill up I find myself waiting in a queue of people who actually do their weekly shop in these god forsaken places. On average I have to queue for 5 minutes at my local petrol station in Glasgow whilst cashiers pack bags, item after item, and then proceed to ask if they have had fuel, would they like a two for one deal on these cakes, it goes on and on.
I for one would welcome a petrol only queue. Let the rest of the basket cases stand in line and process their weekly shopping when there's only one or two cashiers on shift. Come on people, this is what supermarkets are for. You've got CHOICE and there's usually an army of staff to make the paying bit quicker. Don't make filling your car with petrol a pain, the price of petrol already stresses me, I don't need you to stress me more.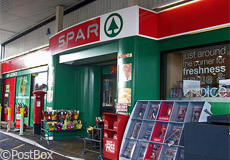 OK picture the scene, you are visiting your local Tesco or Sainsbury Filling Station as you really need petrol and guess what? There's a queue and it's about 10 cars long. There you are are sitting at the back asking yourself if it's really worth all the hassle to save one penny a litre? You have only come to this particular garage as your fuel light is on, and as it happens you are in a rush. And guess what at the top of the queue there are a couple of brainless people in their Fiestas or People Carriers.
These morons have set their sights on one particular pump that they want to fill up at. They don't care if there are free pumps where with a bit of careful driving they can stretch the pump over and fill from the opposite side of their filler cap. They don't care if they block the queue. If like me you have the balls to overtake and do a smart reversing move into the free space at the top of the forecourt rather than the back - well what do you get? You get evil looks as if you were the one being selfish!
Whilst we're on the subject, why do petrol filling stations have to charge you for air and water these days? Do they not make enough money on the fuel and goods that they sell inside the shop? I remember a time when most petrol stations that had these facilities didn't charge. Surely it can't be that expensive to run an air pump for a few minutes now and then? It's just another way to squeeze the motorist for even more money.
By: Jools, Mickymouse45
Leave a comment