23 comments Add a comment
We're all in a hurry to get somewhere during the rush hour, for example going to work, dropping the kids off at school, shopping or returning from any of these places. But what really annoys me are those individuals who think that their journey is far more important than yours. Well judging by their behaviour that's what they think at any rate!
Picture this if you will. You've just come off an exit at a roundabout and you've joined what appears to be a very long line of traffic. In the distance you can clearly see signs indicating that the dual carriageway has had a lane closed and traffic is moving in single file. The line of cones tapering towards the single lane would leave drivers no choice as to how to proceed... or at least you would think so.
You've seen what's up ahead so you do the decent thing and you move over into the lane as soon as you can. Sometimes the traffic has already started to queue up but at this point most drivers are courteous enough to let you in. You get the odd pillock who drives on the tail of the car in front determined not to let anyone in, but that's their problem. After a little while you're crawling along the road with all the others and suddenly you realise why the traffic is moving so slowly.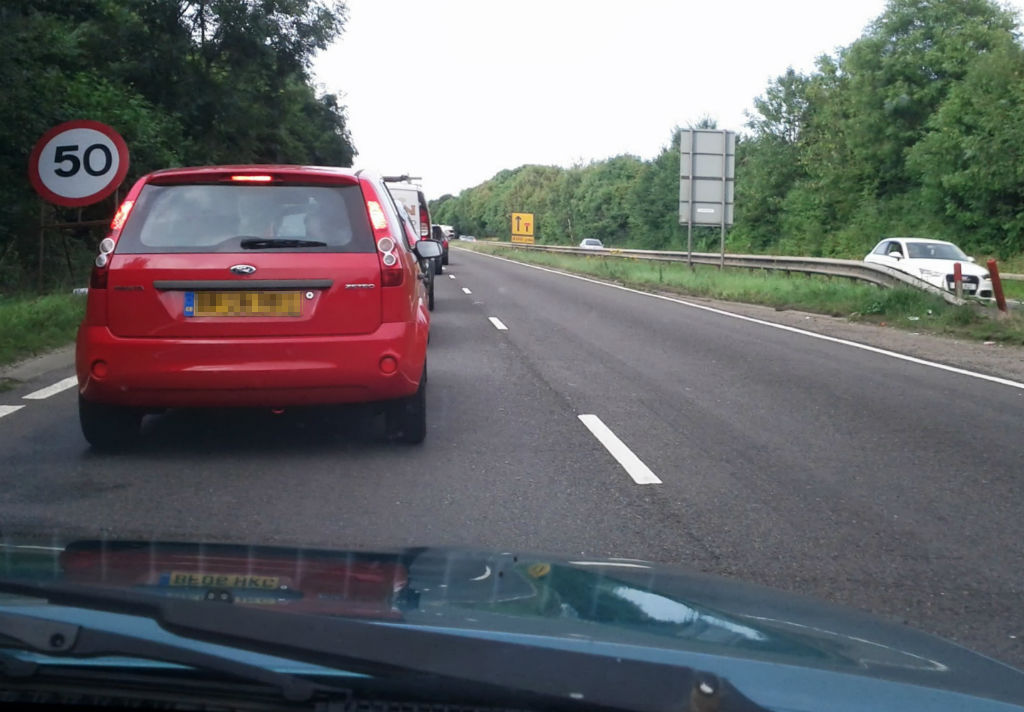 Perhaps it has something to do with the selfish prats who come flying down the lane that is being closed only to push into the queue at the last minute, no doubt bullying their way in because they think they're better than everyone else. Their journey is far more important so why should the join the queue at the back like everyone else. Oh but it isn't really a queue is it? We're all lining up here because we're really not in a hurry to get to work after all. Go ahead, don't mind us... we'll just wait here while you push in and get to where you're going first.
You see a lot of stupid selfish behaviour every day on the roads but this is one of the things that really winds me up the most. I'm pretty sure these people wouldn't do that to others standing in the checkout line at a supermarket (or maybe they would), so why is it that they feel they can get away with it when they're on the road inside a metal box? If anyone can answer me that I'd love to hear why because I just can't comprehend their behaviour.
By: Considerate Driver
Leave a comment