7 comments Add a comment
What is Phorm? Here's a brief summary of what it is and why it may be of interest to you. Phorm is a digital technology company based in London, New York and Moscow currently working with UK Internet Service providers (ISP's) to provide targeted advertising based on YOUR own surfing habits. Additional benefits from Phorm may be some level of fraud and phishing protection. Perhaps a cheery little message warning you that you're stumbling into a bad neighbourhood. Well it sounds wonderful doesn't it? But do we get any choice?
Phorm is currently working with some of the UK's largest ISP's such as BT, Virgin Media and Talk Talk. It is believed that small scale tests have already been carried out by certain provides, very worryingly without the knowledge or consent of their customers. More information can be found on this article on The Register (see below).
It has been cited by Phorm that the data collected is in fact anonomised and that no user identity information including IP addresses will be retained or used (getting a warm fuzzy feeling yet?).
Back to that question about choice. It's an important issue this, because up until now we've enjoyed a relative amount of freedom in terms of what we get from our Internet Service Provider. Whilst peer-to-peer blocking, capping, bandwidth throttling etc. are somewhat irritating, at least you can rest assured they your privacy isn't called into question. You get what you pay for, a connection to the Internet and you can surf the sites you choose to without fear.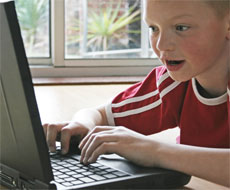 Phorm might not be big scary big brother watching your every move, but I think that it should at least be an opt-in service rather than something you have to opt-out of if you don't want it. As things currently stand most ISP's are taking the later approach and as you can imagine most people will be blissfully unaware and opt for the default package, phorm and all. To me this is wrong.
Personally, I don't think that Joe public is that interested in receiving more targeted ads with his daily digest. Current context sensitive advertising covers that and as for anti-phishing and fraud protection, all the current browsers already that built in anyway. If my current ISP (Demon) decide to go with Phorm I would drop them like a hot brick and choose a different service provider. Who says we don't have a choice?
Leave a comment