45 comments Add a comment
The greedy selfish human race, thats my gripe. What gives us the right to destroy our planet and think that it is ours to do with as we wish, so that we don't care about any other living creature that we share the with. They have as much right to live on this planet as we do!
We're living in the crazy times with wildlife habitat destruction, deforestation, over fishing and the mindless killing of intelligent creatures like whales etc. Some of these animals, fish and plants are already classified as endangered, so what are we playing at here? Are we going to tear down everything and use up all the natural resources until there is absolutely nothing left?
Here's an old proverb that I think sums it all up nicely. "We do not inherit the earth from our ancestors; we merely borrow it from our children."
We can do so much to help protect our environment if we just open our eyes and do what is right. For starters, it should be made law to recycle paper, plastics, cans and anything else that can be reused! We need trees and so do other animals, birds and insects etc. More should be done to protect them and recycle what weve got instead of consuming natural resources as if they were limitless.
The government should make local recycle points easy for every one to use, and fine people who don't recycle. Humans are on self destruct unless we change!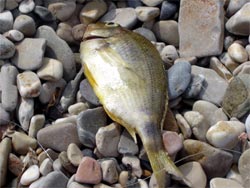 Save the earth and recycle
But there us hope, The Recycling Consortium is a not-for-profit company which encourages people to think again about 'rubbish' and to deal with it in different ways. Friends of the Earth are one of the biggest environmental campaign groups. They seek to influence policy and practice through an honest, accurate and open approach. Greenpeace, an independent non-profit global campaigning organisation that uses non-violent, creative confrontation to expose global environmental problems and their causes.
By: Ogrestoes
Leave a comment