45 comments Add a comment
On the second day of my new job I parked in the back row of the parking lot thinking that I was in a free parking space that no one would want. Well I was wrong, because this woman comes through the parking lot going the wrong way and pulled up behind where I had parked. She stopped and stared at me like she was going to jump on me, she then rolled down her window and yelled at me "you're in MY parking spot!"
This took me by surprise, but I calmly said "wait a minute and I'll go park somewhere else..." However she wasn't listening by then, she just pulled in and parked on the other side of a car next to me. So I just pulled back into the space where I'd been and turned off my engine.
I thought to myself, 'either she's just testing me or she has just had a little tantrum.' I decided to nip this "crap" in the bud there and then, so I got out of my pickup and asked a guy who had just pulled up next to me "Does everybody here have a special parking space?" He replied "no, but some of them like to park in the same place every day, it's just one of their 'things'".
I said "Well I don't care where I park, but I'm not about to put up with being bullied by a complete stranger over something so trivial as a parking space!" The woman in question overheard me saying "I'm not going to be bullied and she wouldn't get out of her car until I went up to the building where the other workers were waiting to go in.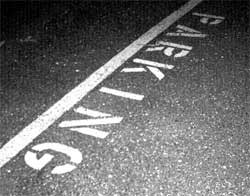 By this time, I was starting to consider that I didn't really want to work in a place where this kind of nonsense goes on every day.
With over 200 people working there the parking lot was always half empty, how the hell would I know where everybody's secret parking spot was? I asked my supervisor about it and as it happens woman from the parking lot overheard me complaining about her. As she went past she said "Oh, it's not important, it's really not important I didn't say any more, but I should have asked her at the time in front of the supervisor "Why did you have a little tantrum in the car park then if its not important?"
I have discovered since that this same woman is a bit of a busybody and a real pain. Although we are supposed to do our job quietly without talking, this person is loud and obnoxious. She talks loud, yells out and generally wants to be the "princess" and "darling" to all the men walking through the department. She somehow never gets reprimanded by our manager for talking, whilst the rest of us will always get a warning the moment we open our mouths to speak.
She won't mind her own business and will often come over to your work station causing a commotion. She questions everyone about whether they are doing the job right even though she has no title or authority herself.
Then there is the endless hip-hop music and she hollers real loud "my song, my song..." This stupid song is played on a continuous loop...
The supervisor and at least one other worker think I'm horrible because I won't put up with her crap. I only told this person one time after that to get off my back" and the other women treat me like I am some sort of monster.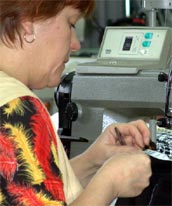 I was raised to be polite and nice and I normally am 'happy go lucky', but this woman is so obnoxious that I just want her to stay away from me, I don't have any violent feelings toward her. I just want her to bother someone else.
Everything she does and says is so "out there" and if I let my guard down she'll be using me for a "foot stool". This group of women is so weird, they are 'cliquish' and you aren't welcome to join their conversations unless they ask you a question, and then they expect you to answer and just 'go away'.
I'm not intimidated or jealous; I'd really just rather be left alone. I have tons of friends and great family so I don't need their attention and I am in no mood to play their stupid hen pecking party game. They are wary of me because they know that if they go too far, I'll let them know. It's as if they are astonished that I don't need their approval. This place reminds me a whole lot of first grade recess.
I am so over snobby little girls, I want them to leave me alone and let me do my work and GO HOME. I now tend to be short with these people and the only thing that bothers me is what the Heavenly Father thinks of how I deal with these people. I know that I have not been 'charitable' with them regarding their behaviour.
This incident is really minor; however it is the reaction of people who seem to think I am terrible for defending myself that has caused the workplace atmosphere to be glum. I am not someone to fear and I can't help but liken this woman to a dog who hikes its leg and marks it's "territory". Is her need for territorial ownership of a public parking area is more 'Neanderthal' or 'animal' than me defending myself?
Leave a comment