18 comments Add a comment
Uprooting and moving house has got to be one of the most stressful things you will ever do in your life. Having just gone through the process I swear I wont be doing it again for a long time. I must have forgotten how much hassle it was the last time!
There's just so much to do both at the new house and the old one; add to that the weeks of preparation, sorting and packing that must come first before you actually do the deed. It's enough to drive you insane and wonder why you wanted to move house in the first place. There are never enough cartons to go round and there's quite often a tough decision about what to keep and what to bin. Post must be redirected and meters read so that the final bills can be paid. You have to deal with cleaning companies and get hold of a removal truck to shift your furniture, but all this is just the beginning.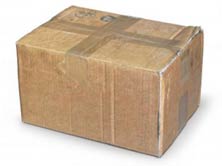 Finally the day of the big move comes along and you spend the best part of 6 to 12 hours shifting boxes, washing machines, sofas and all the other items that go to make up your home. Numerous problems must be overcome at the new place, plumbing and electrical not to mention deciding where everything goes.
If everything goes smoothly, which it rarely does you might get most of it done in one day with just a few extra trips the day after, and the day after. Okay, maybe some people can do it all in one day, but I've never managed that yet. Personally, next time round I think I will be using one of those relocation companies that pack up all your stuff for you, move it and then unpack it all at the other end. That would be so much less stress than what I've just been through. Moving home calls for a lot of time and money to be invested, and anything that can be done to reduce the workload must surely be worthwhile.
Leave a comment