18 comments Add a comment
You've probably heard the term 'smartphone' banded around the Internet recently, and if you haven't you probably will at some point in the future (assuming you use a mobile phone that is). Mobile phones are great for making calls on the move but it doesn't end there. These days you can do much more with your mobile phone (or smartphone as they're now called). You can send and receive email, browse the Internet, open and edit office documents, participate in social networks, you can even navigate from A to B with your phone. A mobile phone quite simply is now more than a device for making telephone calls and at some point in the future, all mobiles will have the capabilities of current smartphones.
Smartphones themselves aren't the point of my gripe though, it's the mobile network providers that I have an issue with. You see these new phones can do a few other interesting things too such as as streaming music over the Internet and streaming video from Youtube and for some flash enabled phones streaming video from any other live video source. Why would you want to watch a video on a little mobile phone screen? Well in fact, some of the newer 'phones' such as the Dell Streak (technically a tablet I suppose) and the new Motorola Droid X actually have quite large screens. But even on on smaller screens such as the Google Nexus One and the Motorolla Milestone, consuming video is actually more than acceptable on the device. Why is streaming video and audio an issue? Well it all comes down to amount of data and the fact that them mobile network providers are starting to tighten the noose on the amount that customers are allowed to download each month. To my mind that is a BAD thing.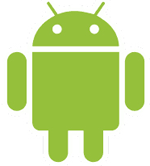 Personally I bought my first smartphone, a Motorolla Milestone running Android earlier this year and I can already see where this is going. I can't recommend Android enough by the way for anyone who is thinking of changing their phone in the near future. Anyway, according to T-Mobile whom I am contracted to, I am entitled up to 3GB per month after which a fair usage policy comes into effect and whilst I can still browse the Internet, streaming Audio and Video will be off limits. I have in fact hit this limit several times already and I don't consider myself to be a particularly heavy user. In terms of capacity today, 3GB is I believe quite insignificant when you consider that these phones are capable of storing 32GB anyway. This was advertised as Unlimited Internet by the way and I've always thought that companies shouldn't advertise their product in this way when they have a fairly restrictive fair usage policy.
As it happens my 'excessive' usage has mainly been caused by streaming audio over Shoutcast radio as I cycle to and from work. Mainstream British radio is dreadful and to be able to do this and have great music on the move is quite amazing. But it comes at a price it would seem, although it has to be said, as a T-Mobile customer I actually think I'm quite lucky... for the moment, because many other network providers aren't quite as generous in terms of the amount of data usage they allocate to customers. With Orange for example, you get 1GB and O2 have recently decided to end their unlimited 3G deals with a 500MB cap on the lowest priced contract. Even Vodafone aren't offering anything better than 1GB a month plan at the moment, so if you're considering buying a new iPhone 4 this month (and you're not left handed) then choose you're provider very carefully.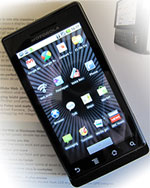 Network providers used to be a bit more generous
The thing is, if the mobile network providers used to be a bit more generous with their data usage tarrifs, why are they restricting them now when the use of mobile handsets to browse the Internet and consume media is quite clearly blossoming? I can appreciate that if everyone were to start streaming videos and music, then the network would quickly become saturated and the service would suffer. But not everyone does that - at least not yet! Instead of stifling the technology they should be embracing it with both hands and spending more upgrading the network to cope with the extra traffic.
In the meantime most modern handsets can also connect using WiFi and until the mobile network catches up with the handsets, there are plenty of WiFi hotspots around. For example Wetherspoon pubs now offer its customers free WiFi and many others are doing the same. You can also utilise your own broadband at home and around the garden. Switching to a WiFi connection where available will help you save your data allowance and there are plenty of applications out there to help you monitor your usage, although a helpful network provider will send you a text when you're approaching your monthly limit anyway!
By: Mister Androidson
Leave a comment