5 comments Add a comment
When it comes to clothes I am on a very tight budget. Actually I'm on a shoestring budget for practically everything, but clothes can be particularly expensive so I tend to buy my clothes from supermarkets or charity shop, the later being a bit pricey and the quality often isn't all that great. Out of all the supermarket clothing brands I prefer Tesco's as they seem to be of reasonable quality and they generally don't appear cheap and nasty. Their Cherokee branded clothes for example are actually pretty smart in my opinion, and even their value jeans are good enough to wear to work.
The only problem I have with buying my clothes from Tesco is actually finding something I like in my size, and it seems to particularly be the case when looking to buy a pair of jeans. I don't require some obscure size and I don't fit into the very wide or very slim category either. Surprisingly they have been catered for very well.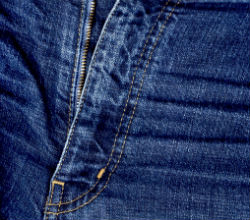 There are plenty of jeans with a size 42" waist and length 28" legs, or size 28" or 30" waist and a 34" inside leg. Yes, people definitely come in all different shapes and sizes, but unfortunately those of us who are probably more average sized will find a lot of empty hangers. I'm a 34" waist and a 30" leg by the way, and jeans in this size always seem to be in short supply.
Tesco aren't the only clothes retailer that seems to run out of this particular size, but the seem to be the slowest in my experience when it comes to having the stock replenished. I would have thought that all that marvellous statistical information provided by monthly sales reports should have highlighted the fact that certain sizes are more popular than others.
Surely it would make perfect sense in that case to order a suitably greater quantity so that customers aren't faced with empty hangers?
By: The Hobo
Leave a comment