7 comments Add a comment
On 24th December I lodged a cheque for just over $1600 Australian dollars in my local HSBC branch. I was unsure how to fill in the slip for a foreign item so I took it to the counter and pointed out the fact that it was in dollars. The cashier made the amendments to the slip and informed me that it could take up to 10 working days for it to clear which was fine.
However, I received a letter a dated 29th December confirming acceptance of the cheque and informing us that it could take 6 to 8 weeks for the funds to go into the account. A bit of a difference from 10 working days don't you think? Now had I known this, the cheque would never have been lodged as I know the bank whom I hold another account with will actually clear it within 10 days, normally less. This cheque was to cover out rent payment which needed to be paid by the 13th of every month at the very latest. Obviously it didn't clear by then.
I rang customer services and explained the situation and got transferred to branch support and explained the situation. I was there was nothing that could be done and that she would seek feedback from the branch involved. Now the last time I checked my landlord didn't accept feedback as payment and I suspect this hasn't changed. She admitted staff error which was fine but I don't see why I should experience financial harm due to HSBC's inability to correctly train their front line staff. I would accept this sort of error in a checkout in a supermarket, not one where people's lives are severely affected by these mistakes.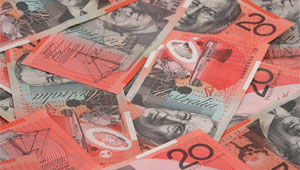 After some further discussion the possibility of a temporary overdraft was discussed. Although the lady on the phone didn't have the authority to authorise this it seemed like the perfect solution and we were more than happy to go along with it. However it needed to be authorised by the bank manager. I received several worthless updates from the lady involved over the next few days before finally she was able to tell us that the overdraft has been refused. A personal call from the bank manager would have been nice but I guess nobody wants to be the bearer of bad news. I asked for the cheque back and we were told this could not happen either.
We went into the branch and spoke to the checkout girls who were shocked about the time frame and had been told to advise customers that foreign cheques can take 10 days! The bank manager refused to speak to us in person and gave us an escalation email to contact. We did this then 10 days later we got a letter from the same bank manager saying he would 'investigate it'. I don't really see what there is to investigate! His staff admitted error!
So we were and indeed still are in a very difficult financial predicament due to HSBC's poor service. It's just after Christmas and needless to say I don't have large sums of money at my disposal. Luckily I was able to borrow money to pay my rent but I have not been able to pay credit cards and household bills and also risk having my car repossessed!
By: Steve L
Leave a comment