29 comments Add a comment
I'm really fed up generally with the amount of junk mail that I get, but more so the amount of offers for credit cards and loans that come in the post these days. It feels like everywhere you turn, credit card companies and banks are falling over each other to try and persuade you to borrow more money.
This country has, in my opinion a serious debt problem at the moment, or more accurately a problem with its attitude towards debt. For example, loans, when used wisely, are a great stepping stone. However with more and more people abusing then, loans are slowly becoming modern man's gallows. Its the young people I feel sorry for most.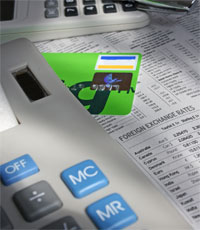 They're growing up in a world where it is not unusual to be in debt by several thousand pounds and where living on an overdraft is considered normal. Yet for some reason or other the big creditors and banks are more willing than ever to keep throwing loans and cards at some of the most vulnerable people. Personal debt in the UK is currently at an all time high of 1.1 trillion pounds and is increasing by around 1 million pounds every four minutes (source www.creditaction.org.uk).
There are a number of other factors that either have, or will enter the equation at some point in the future. The property market is one good example. House prices are so high that first time buyers cannot get on the property ladder, whilst those who can afford to buy a house now face much larger mortgage repayments. Add to this the fact that the price of a barrel of crude oil is currently at a record high. The knock on effect of expensive oil is that you pay more at the petrol pump and household energy bills go up. You're spending more, so you borrow more.
The story behind price of crude oil is interesting in its own right and one of the reasons oil prices are on the increase is that there is more demand from developing countries such as China. Our manufacturing industry is in direct competition with the Chinese. With greater worldwide competition some of our export industries will naturally take a bit of a hit and some of the people who work in these industries may loose their jobs. Some of the unemployed people will be unable to cover their personal debt and this may lead to bankruptcy.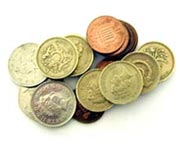 There is a fine balance with so many of things are connected to everything else. Where is the vicious circle of borrowing and spending all going to end? Basically we don't know! Were muddling through and the cost of living just goes up and up. No problem for the banks and lenders though, they just dole out some more credit and make a quick buck while they can!
I think we all need to learn to live within our means and to borrow less. Attitudes need to change and the credit industry needs to be regulated better before its too late.
Leave a comment