66 comments Add a comment
Well that's my opinion anyway! They swarm around you trying to out quote each other when they smell the money, but are nowhere to be seen and don't want to know when there's a claim to be settled.
I'm speaking from experience here and mainly about motor insurance although I suspect the story is the same for any type of insurance.
I had my beloved motorcycle stolen from right outside my house last summer in the middle of the night and even although was properly insured, I am still left paying for the bike to this day because the settlement I received did not even come close to covering the value of the bike.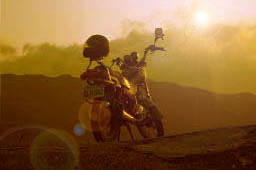 It took around three months to get what money I did out of the company that insured my bike and much of this time was spent with letters going back and forth or on the other end of the phone while some clerk gave me the but thats the best we can do speech! Meanwhile, I had to get around without a bike as I could not afford to go out and buy another one and didn't want to enter another finance agreement just yet. Apparently I got off lucky though, because claims can take an awful lot longer to process and I've heard of people waiting up to six months for their cheque.
I still can't help feeling that these cowboys care more about extracting money from you than they do about covering your losses, which is after all what we pay them for in the first place.
Also, various reasons are given for why the premiums are all going up including increasing statistics for theft and vandalism. The latest one I heard about was these No win No Fee companies that fight for compensation on your behalf are forcing some insurance companies to hike their premiums to cover their losses.
Leave a comment