0 comments Add a comment
My partner is disabled; she has 2 slipped discs, a tumour on her hip, and quite a few other problems. That said, she fights on, but the amount of pain that she has to tolerate is surreal. Recently, we parked in an underground car park of a major supermarket chain. We couldn't find a disabled parking space and therefore decided to park in a "parent with child" space. We assumed this would be okay as we had the blue badge, and the parking attendant could see the difficulties she had getting out of the car!
As we made our way to the lifts the attendant decided to stop us and inform my partner that she did not have the right to park there because she didn't have a child with her. He then demanded that she get back in the car and move it. This naturally led to a heated discussion and we pointed out that their wasn't a free disabled space available, and that the only other spaces were at the other side of the car park. He suddenly looked surprised, and the pointed his finger towards a pillar. (By now I was thinking that this person clearly lacked grey matter). On closer examination we could see that the supermarket had created a parking bay beside a pillar that was two thirds to half the normal sized parking bay. Granted, we had a small 107, and thought 'fine, let's just move it, and we will have a word with the manager.'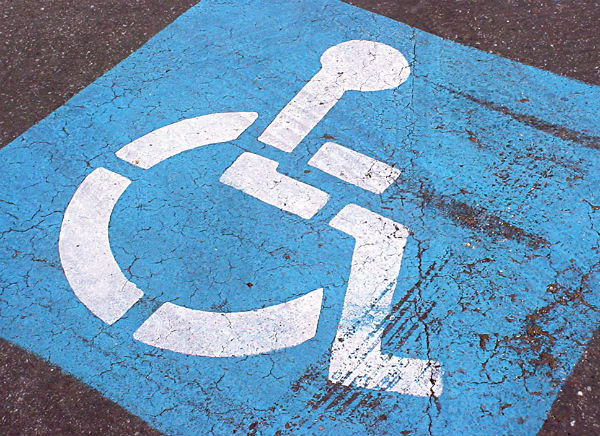 My partner then made her way back to the car (I haven't got my licence yet), and as we made the first turn, we realised that a combination of the kerb and and the other selfish drivers had made it an almost impossible manoeuvre, the result being we ended up catching the left skirting (this was a new car - only a couple of months old). Enraged, we made our way to the first reasonable sized space we could find. This was a fair walk away, but we could not tolerate arguing with the simpleton that was the parking attendant. We walked up to the "Customer relations desk" and asked to speak to the manager. This, naturally, took quite some time. So we waited... and waited... When the manager appeared we explained the situation with the parking attendant and the fact that it resulted in scratches on the new car, along with a great deal of pain and anger that my partner felt. 'Leave it with me and I'll have a word with him, ' he said. He also told us he'd come back and speak to us afterwards.
After about ten minutes later, the manager walked up to us and asked if we had a few minutes. He suddenly was less apologetic and a little more hostile. He said that the attendant was only doing his job and that he was sorry for the scratch on the car, but that it was also out of his hands. No mention of the amount of pain and distress my partner was put through in all of this. He had completely changed his tune and wasn't interested. He then did the most impolite thing I have ever seen a manager do Without another word he just walked away.
I would love to hear feedback about this. Personally, I am appalled and feel that common sense and respect have been sidestepped in much of today's society. I have the impression that we are in a nation that promotes stupidity rather then intellect.
By: BDN
Leave a comment