34 comments Add a comment
I was at a Remembrance Day service in Taunton standing near the cenotaph. To my annoyance I saw a young mother with her two young kids who were not respecting the minute's silence. The older one was running around and screaming. His mother did very little to control him.
All she did was yell which is just as disrespectful under the circumstances. No one told her to be quiet and I wish I told her myself.
While everyone was standing still to pray she was just yelling at her child and the child was screaming back. She should have left the area immediately so that she wouldn't shame herself in front of hundreds who were respecting those who gave their lives so we could have the freedom we have today. There are people out there who don't deserve that freedom either and abuse it by being disrespectful to those who died.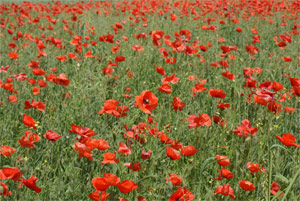 It's sad when children and other young people don't respect our fallen soldiers, because surely their grandparents where fighting in that war so that their grandchildren could be here today enjoying this freedom that is sadly being abused by them.
Surely this young mother's grandparents were among those who fought in the war so that she could be living in peace and freedom with her children? There was no respect shown by her by yelling during the minute's silence at her children, who are yelling back at her in return.
I have autism and I also have hypersensitivity to the noise around me. I therefore treasure any moment of silence I have. The sound of screaming children is one of the things that I am particularly sensitive to and I usually go out of my way to avoid this. My main gripe however is the level of inconsideration that these children are displaying to others around them who have come to give 2 minutes of silence to those who died. It is quite simply unacceptable. Did we fight two world wars for this?
By: Angry Autistic Female
Leave a comment