9 comments Add a comment
I woke up last Saturday morning, had a coffee and turned on the computer. I checked my bank account and imagine my disbelief when I saw that BT had decided they were going to take a direct debit payment for 71.50 that I was totally unaware of. I immediately rang BT to find out why they had taken money from my account. I ended up speaking to a young Asian man who was as near to Britain as I am to India, who told me "Sir I understand your problem, but your account is up to date and we have not taken any money".
After yet another five minutes of explaining to the man that I was looking at my statement on-line and could see plainly the payment reference was BT with my account number, he advised me to ring my bank to see what was going on! Great, I thought to myself, as if that's going to help.
However, I obliged and rang my bank... Natwest, I might add. The guy on the phone was very helpful, maybe to helpful actually. When I explained the situation he said "No problem sir, the funds will be back in your account by Tuesday." Well well... I thought as I put down the phone, there is still a reasonable level of customer service out there after all. I was a little confused to why I couldn't make a complaint about what BT had done, but I decided to drop it and not let it spoil what was left of my weekend.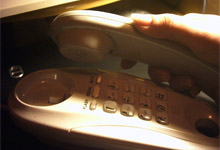 Wednesday morning arrived and I turned on my computer, logged onto my on-line banking, and lo and behold, no direct debit refund from BT! How stupid do I feel now? Serves me right for thinking it would be sorted out that easily I guess. I felt like I had just been fobbed off. I rang Natwest, spoke to another guy who was also very friendly and he said "Sir I'm going to have to pass this one to my supervisor, can I take a contact number?" You probably won't be surprised to hear that I'm still waiting for that call.
Natwest, BT and 3 mobile are all companies that I have had problems with recently. The latter two have overseas call centres and I really believe if they bought them back here alot of there issues would be resolved. As for Natwest... Well all was said recently when the chief executive was live on British TV apologising for his inability to do his job! We're finding things tough enough as it is at the moment without these companies holding on to money that is rightfully ours. As always, the profits come before their customers.
By: Nick
Leave a comment